Mango Tangerine Twist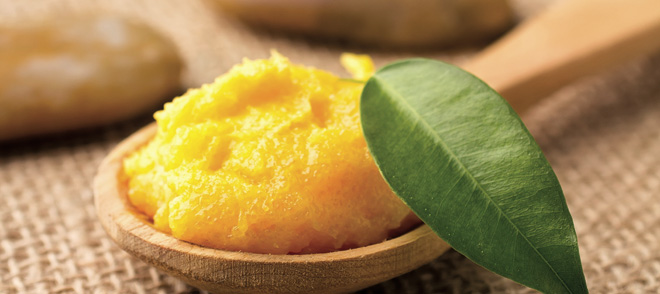 Our sweet treats are ready to sweep you off your feet!
With such an energizing, exotic aroma, it's easy to forget that the beautiful blend of mango and tangerine is bursting with citrusy goodness. Packed with skin-loving antioxidants and powerful vitamin C, this sweet combination is serious nutrition for healthy skin and hair.
From helping delay the onset of skin aging and pigmentation to helping cure pimples and acne, this pair is sure to brighten your look. And apart from the actual fruits, extracts from citrus peels contain a vital range of nutrients that strengthen hair, stimulate hair growth and make a perfect treatment for dandruff.
So let our mango tangerine treats sweep you off your feet and leave you refreshed and ready for spring!
Tempting Mango Tangerine Beverages
Sweet, refreshing, and here for a limited time!
• Sparkling Mango Orange Juice
• Hot Mandarin Orange Tea
• Orange Hot Chocolate or Coffee
Mango Tangerine Hand and Scalp Treatments
Dive into the tropical aroma of mango tangerine with our exclusive treatments.
• Hand Massages: Caribbean body crème
• Hand Treatments: Aqua therapy scrub with tangerine essential oil
• Scalp Massages: Tangerine essential oil
In the Spa
Slip out of winter and into the bright, energizing warmth of citrus! This season, our manicures, pedicures, facials and massages are each available with our moisturizing tangerine essential oil. Try it while it's here! 519-880-8886.
Bring the Beach Home!
Two of our hottest products are now 10% off! The luxurious Caribbean Body Crème and Caribbean Bath Bar are ready to help you relax and refresh wherever you are. Be sure to ask your stylist and claim your 10% discount!